About Us
Galalee Software Solutions is a one-stop shop for all of your technical business needs. We have a team that specializes in software development, network consulting, cloud hosting, and cloud storage. With our specialized and dedicated team, you can count on us to get your business up and running in the virtual world. Our experienced team is standing by and ready to help. We pride ourselves on our amazing customer service, technical knowledge, and passion for what we do!
President/CEO
Galalee Software Solutions' President/CEO, Dr. Driver, comes with over 30 years of experience in Healthcare Administration and Public Service Leadership. His terminal degree is a Ph.D. in Administration and Management. He holds professional certifications and qualifications in Healthcare Law, Human Resources, Conflict Management, Mediation and Arbitration, and Six Sigma. He is an active member of the American Management Association and the American Academy of Medical Administrators. He is a retired senior naval officer, software programmer, practice manager, author, and professional speaker/educator.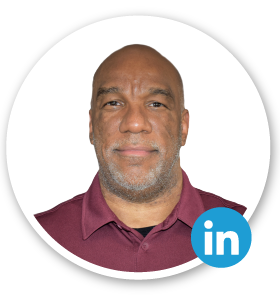 Director of Technical Services
Mangirish has established himself with his versatile and original business management skills. He is a prolific leader, connector, and ally to a diverse set of communities spanning technology, social business, and entertainment communities in the society. Mangirish holds a Microsoft Certified Professional (MCSD .Net) certificate and degree Bachelor of Engineering in Computer Science. He also is an IT Consultant, Advisor, Software Programmer, Project Manager, Resource Planner, Public Speaker, Trainer, and Motivator. Senior-level experience in the design, application, and implementation of Software Projects.